Skype
What is Skype?
Classes with you and your Korean teacher use video chat software.
Skype is the video chat software recommended by EL KOREAN.
Skype is the world's most popular free internet phone software. You can simply install it on your PC or mobile phone and start using it right away.
How to use is simple.
If you have other video chat software that you and your Korean teacher prefer, you can use it.

If you want to know more about Skype, please visit the support site of Skype.
5 reasons to learn Korean with Skype
Everyone agrees that the most effective language learning is learning directly from Korean teacher. Your Korean teacher can check your level now and give you specific guidance on what to learn in the future. But Korean teacher who is best for you is geographically separated from you. It is not easy to match the time together. Skype solves this problem.

The five reasons below aren't necessarily talking about Skype alone.
In addition to Skype, it's all about video chat software like Zoom, Google Hangouts, WeChat and WebEx.
1) Video or voice chat anytime, anywhere
You can learn Korean from your Korean teacher, regardless of time and place. Whether you are at home, at school or at work, you can learn Korean from your Korean teacher without any difficulty if you are in a quiet place with a good internet connection. The internet must have sufficient bandwidth. You can choose to chat by video or voice only.
2) Free calls
You can make free calls using your data between Skype users. You and your Korean teacher in different countries can communicate at no extra cost. This also applies to most other video chat software other than Skype.
3) Screen sharing function
You can see Korean teacher's computer screen on your computer. It's like you see the blackboard your Korean teacher uses. Because you use a computer, you can use various educational materials such as photos and videos.
4) Live chat
In addition to video calls, you can also chat via text. You can leave a text on the chat screen at any time and your Korean teacher can check it and reply immediately. You can also communicate visually in class, but you can also text chat at the same time.
5) Review using recording
You can review at any time using the recorded file of the class with Korean teacher. Video chats take place on your computer, so you can easily record using built-in features or separate software. Of course, when recording, it's a good idea to talk to your Korean teacher in advance to get your Korean teacher's consent.
Skype's features
Skype offers free features such as voice calls, video calls, screen sharing, messages, recordings and more. Korean teacher will utilize these various features to give you the best Korean class experience. Of course, in order to use these functions smoothly, you must have a stable internet connection.
· Voice call: One-to-one call, group call, call forwarding
· Video call: One-on-one video call, group video call
· Screen sharing: 1: 1 screen sharing, group screen sharing, file transfer, contact transfer
· Message: Chat, send SMS, video message, voice message
· Call recording: Record video call and voice call for class review

Install Skype
Installing Skype is simple and easy.
Simply install Skype and learn Korean from your Korean teacher.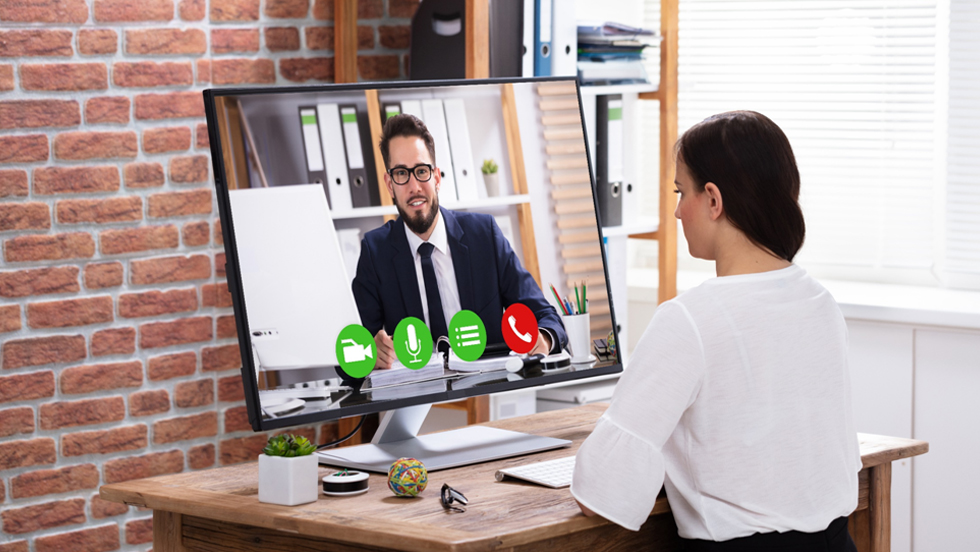 Step 1) Download Skype
Press the Skype download button at EL KOREAN page.
Or visit the Skype homepage and download it.
Download the installation file according to the operating system of your PC or phone.
Step 2) Join Skype
Your subscription account can either be your email account or create a new one.
Please enter your Skype Name (Skype ID) correctly in your EL KOREAN member profile.
Then the Korean teacher who has received the class request from you will contact you by Skype using that name (ID).
Step 3) Check Audio
You can adjust your microphone, speaker, and ringtone from Skype's settings screen.
There is also a free dialing test feature, so you might want to test it out.
Step 4) Make a call
You can search for the person you want to video call using their email address or Skype name.
At this point, the Internet should be stable.
In a stable state of the Internet, you can have fun and useful Korean classes with your Korean teacher.
Now you are ready to learn Korean with video using Skype.