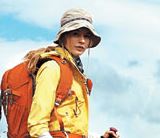 Date

20-07-20 18:24 View1,003. Comments5.
본문
I love Korean.
I will go to Jeju Island in Korea if COVID-19 subsides to some extent. Jeju Island is a dream place that I really want to go with my life.
When I travel to Jeju Island, I want to talk to Korean people in Korean.