본문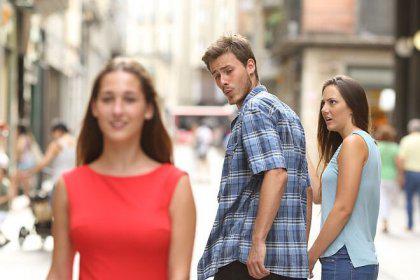 다정하게 손을 잡고 나란히 길을 걸어가는 연인이 있습니다.
이때 맞은 편에서 모델처럼 눈에 띄게 아름다운 여자가 걸어오고 있어요.
남자 친구는 여자 친구의 손을 여전히 잡고 있지만 시선은 잠시 다가오는 모델에게 갑니다.
이걸 알아챈 여자 친구가 남자친구에게 이렇게 말할 수 있습니다.
"한눈팔지 마! (Don't look away (from me)./ Don't take your eyes off (me).) "
'한눈팔다'의 를 사전에서 찾아보면 '마땅히 볼 데를 보지 아니하고 딴 데를 보다'라고 되어 있습니다.
'한눈팔다' means "look something else" or "look away from OO".
'한눈'은 '보아야 할 곳을 보지 않고 다른 곳을 보는 눈'이에요.
여자 친구 대신 다른 여자를 보는 남자의 눈이 '한눈'이고, 그런 행동을 하는 것이 '한눈팔다'입니다.
tip!
애인 사이의 일이 아니라, 꼭 집중해야 하는 일에 집중하지 않고 다른 짓을 하고 있을 때도 사용할 수 있습니다.
'한눈팔다' also can be used in situation that you don't focus on something you need to focus on it.
Comments