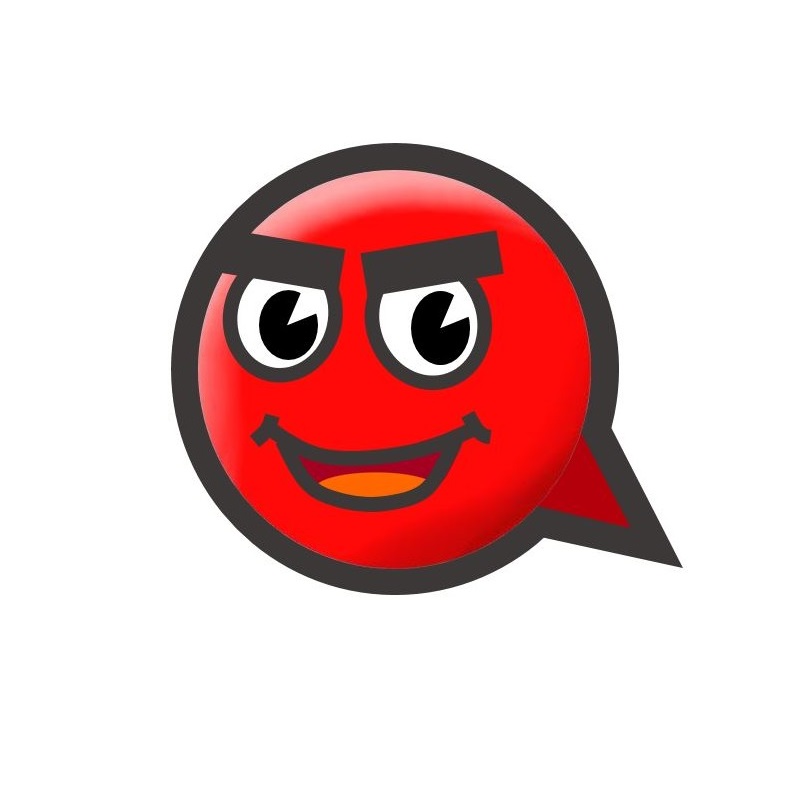 즐거운 한국어 (fun Korean) - Work Life, he Right Reaction
Date

20-07-17 15:35 View3,923. Comments3.
본문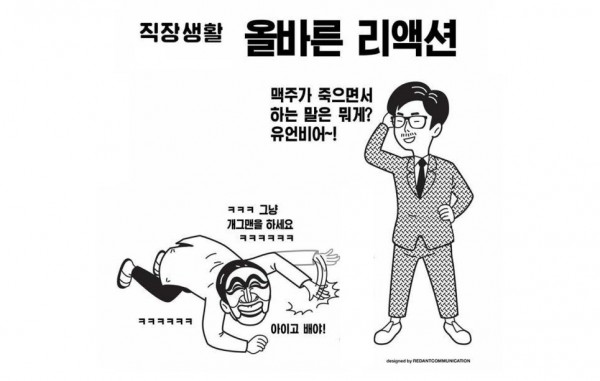 직장생활, 올바른 리액션
맥주가 죽으면서 하는 말은 뭐게? 유언비어~!
What do you say when a beer dies? Yooeonbieon~!
ㅋㅋㅋ 그냥 개그맨을 하세요. ㅋㅋㅋㅋㅋ
아이고 배야.
Hahaha Just be a comedian. Hahaha
It's so funny.
이게 무슨 장면인지 추측할 수 있겠어요? 우리는 직장 상사의 농담에는 일단은 공감하면서 큰 반응을 보인다는 것이요. 직장에서의 생존 방법이에요.
맥주가 죽으면서 하는 말을 뭐라고 할까요? '유언비어'가 답이라고 하는군요. '유언'은 사람이 죽으면서 남기는 말이에요. '비어'는 맥주의 영어 발음이에요. '유언'과 '비어'가 합쳐져서 '유언비어'가 되면 완전히 다른 의미를 갖게 되요. 뜬소문이라는 말이에요. 이런 농담을 중년의 남자들이 하는 농담이라고 해서 '아재개그'라고 해요. '아재'는 중년 남자를 뜻해요. '개그'는 농담을 의미해요.
Can you guess what this is? We need to sympathize with the boss's joke. And we have to show a big reaction. It's a way to survive at work.
Do you know how they call what beer says when beer dies? It is said that '유언비어'(yoo-eon-bi-eo) is the answer. '유언'(yoo-eon) is what people leave when they die. In English, it is 'testament' or 'will'. '비어'(bi-eo) is the English pronunciation of beer. When '유언'(will) and '비어'(beer) are combined to become '유언비어'(yoo-eon-bi-eo), it comes to have a completely different meaning. It's like the word 'canard' or 'groundless rumor'. This joke is called a '아재개그'(a-je-gae-geu, middle-aged men's joke) because it is a kind of joke made by middle-aged men. 'Ajae' means a middle-aged man. 'Gag' means a joke.
오늘도 행복하세요.