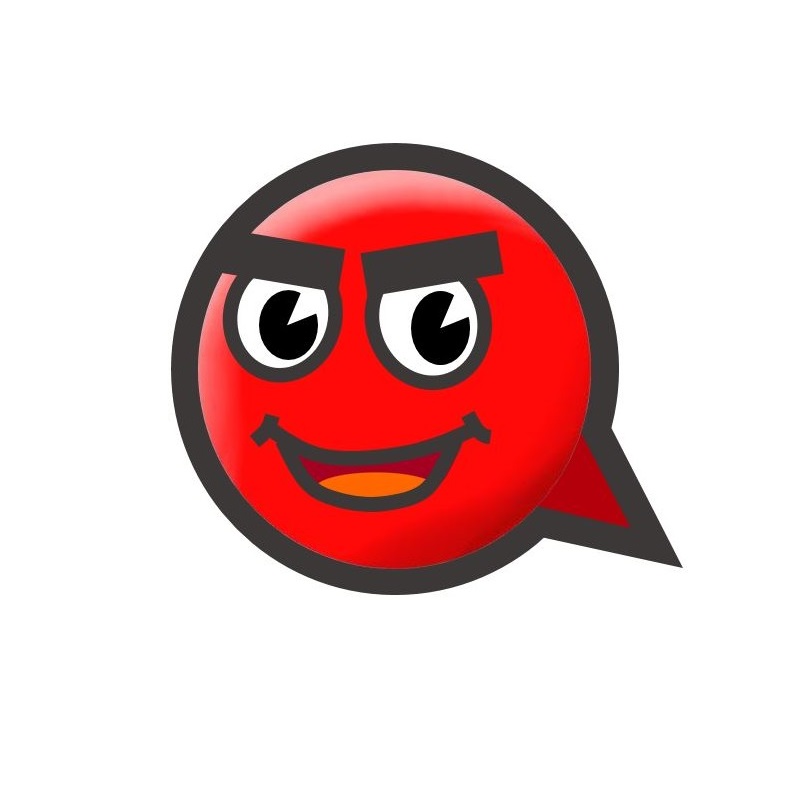 You can always learn Korean! ㅎㅎ
Date

20-04-11 14:02 View4,809. Comments2.
본문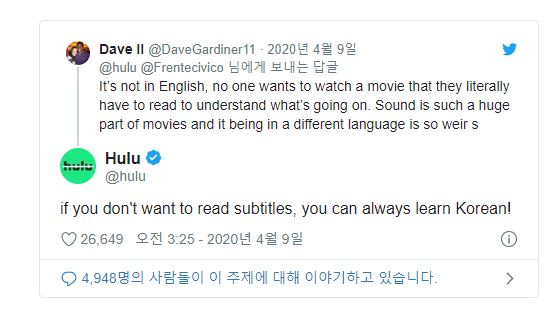 며칠 전에 CNN에 영화 '기생충'에 대해 재미있는 기사가 올라 왔어요.
영화 '기생충'의 스트리밍 서비스를 시작한 미국의 온라인 동영상 업체 훌루가 소비자들로부터 자막에 대한 불만이 제기되자 트위터를 통해 이를 재치있게 받아넘기는 일이 있었어요.
지난 4월 10일(현지시간) CNN 방송에 따르면 최근 훌루의 트위터 공식 계정에는 "무슨 일이 일어나는지 이해하기 위해 자막을 읽어야 하는 영화는 아무도 원하지 않는다"고 불평하는 글이 올라왔어요.
이에 훌루는 "자막을 읽기 원하지 않는다면, 당신은 언제나 한국어를 배울 수 있다"는 답변을 남겼다고 하네요.
온라인으로 한국어 교사와 함께 한국어를 즐기며 배우세요. 그리고 행복하세요.
Enjoy and learn Korean with Korean teachers online, and be happy.
在网上与韩语老师一起享受和学习韩语,并开心。
オンラインで韓国語教師と一緒に韓国語を楽しみ、学び、そして幸せになりましょう。
Disfruta y aprende coreano con profesores de coreano en línea, y sé feliz.
Comments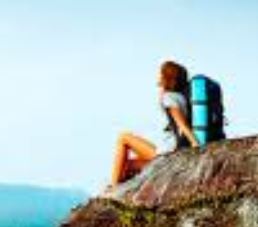 Good. Let's learn Korean. :)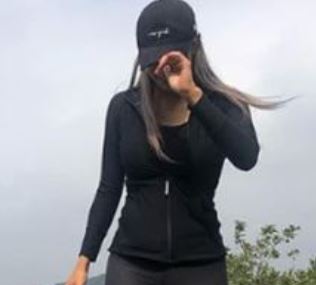 Good. Learn Korean to enjoy more culture.